Empowering Local Chemists and Expanding Reach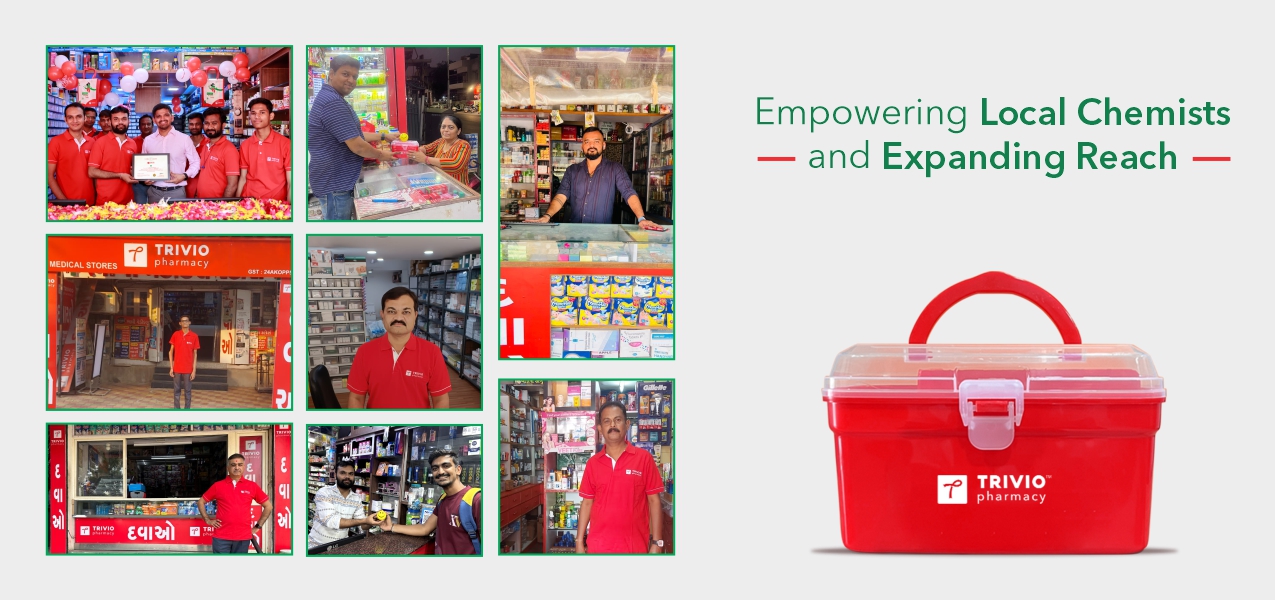 We are delighted and extremely grateful to the people of Gujarat for placing their trust in us and helping to elevate Trivio Pharmacy to great heights in a remarkably short period. This has led to a significant milestone with 135 stores across various locations as of November 2023. The insightful and visionary leadership team has charted an incredible path, and with the commendable contribution of CEO Ashit Patel, the company is dedicated to uniting and empowering chemists with the goal of minimizing gaps in the medicine distribution system. Trivio's expansion has been particularly notable in cities such as Ahmedabad, Gandhinagar, Bavla, Surendranagar, Dehgam, Mansa, and Sanand, as well as in several smaller towns across Gujarat.
One of the most compelling aspects of Trivio's business model is its inclusive approach, accommodating customers across all tiers of society. This has generated excitement among residents of small towns who are eager to join the Trivio network. A key initiative that has garnered positive feedback from customers is the distribution of medicine boxes with every purchase of Rs. 1000 worth of medicines. This strategy not only enhances customer satisfaction but also positions Trivio as a pharmacy store that empowers local chemists.
Trivio's commitment to offering the right price and the right advice has resonated with customers, contributing to the rapid expansion of its customer base. The company's approach, which emphasizes empowerment and inclusivity, has proven to be popular and effective.
In line with this growth, Trivio is continuously expanding its reach and enhancing its services. New store alerts are being highlighted to keep customers informed about the latest additions to the Trivio Pharmacy network. This proactive approach not only demonstrates the company's commitment to expansion but also ensures that customers are aware of the growing accessibility of Trivio's services.
By offering 'the right price, right advice', and a module that is both apt and popular, Trivio is solidifying its position as a leading pharmacy store in the region.