Community Support: A Gratitude Blog for Ahmedabad!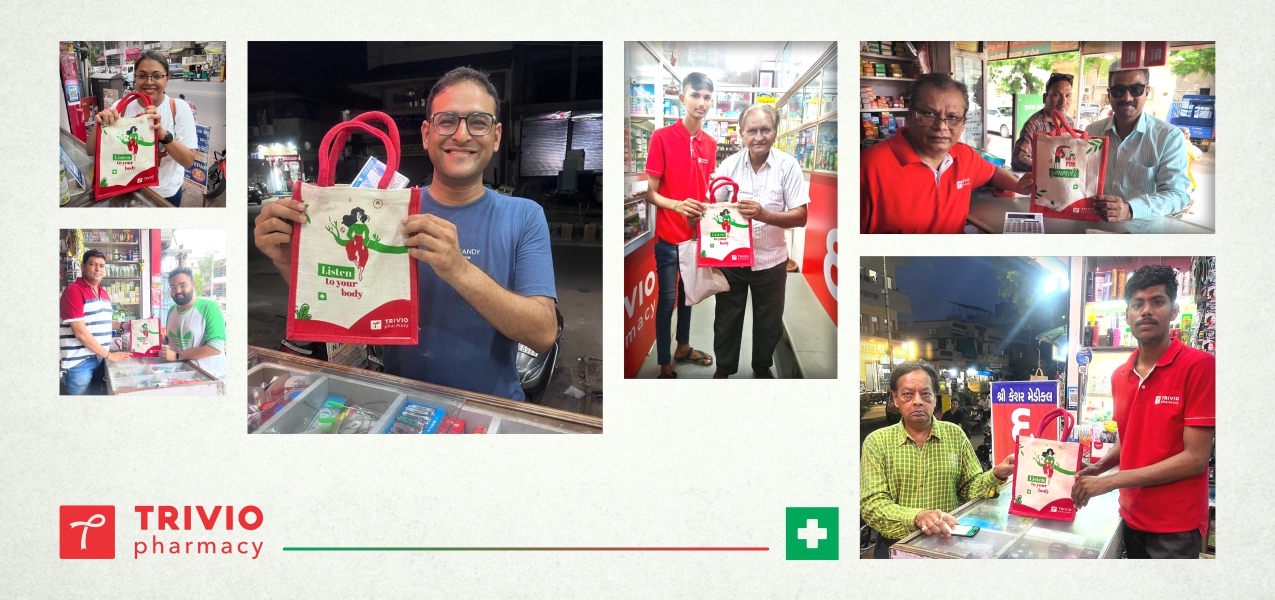 In the vibrant city of Ahmedabad, something truly remarkable has been unfolding. The local community has shown unwavering support for their neighborhood pharmacists, going above and beyond to prioritize their services over tempting offers and discounts. This gratitude blog is dedicated to the wonderful people of Ahmedabad who have embraced the importance of supporting local businesses, particularly their trusted pharmacists.
Recognizing the Power of Community: In this section, we acknowledge the exceptional sense of community in Ahmedabad and how it has played a vital role in the success of local pharmacies. We highlight the significance of individuals coming together to support one another, fostering a strong network of trust and reliability.
Empowering the Local Pharmacist: Here, we delve into how the concept of Trivio Pharmacy has transformed the landscape for individual pharmacists and shop owners in Ahmedabad. We discuss how the Trivio model has provided innovative solutions, empowering local pharmacists to enhance their services, stock management, and marketing efforts. This, in turn, has elevated the overall quality of healthcare accessible to the community.
Putting Customers First: Addressing the challenges faced by customers in the healthcare sector, we emphasize how Trivio Pharmacy has revolutionized the experience for individuals seeking medical assistance. Through its comprehensive services and customer-centric approach, Trivio has bridged the gap in healthcare education, providing the people of Ahmedabad with convenient access to reliable information and support.
Impacting Society Through Employment: In this section, we highlight the ripple effect of Trivio Pharmacy's presence in Ahmedabad. By creating a network of pharmacies and healthcare professionals, Trivio has generated numerous employment opportunities across various segments of society. We showcase how this initiative has not only improved access to healthcare but has also contributed to the socio-economic development of the region.
The gratitude blog concludes by expressing heartfelt appreciation to the people of Ahmedabad for their remarkable support and dedication toward their local pharmacists. It emphasizes the transformative power of a united community and the profound impact it can have on the lives of individuals and society at large. Finally, it encourages readers to continue their invaluable support, empowering local businesses and fostering a thriving community.