Celebrating Truegether Diwali!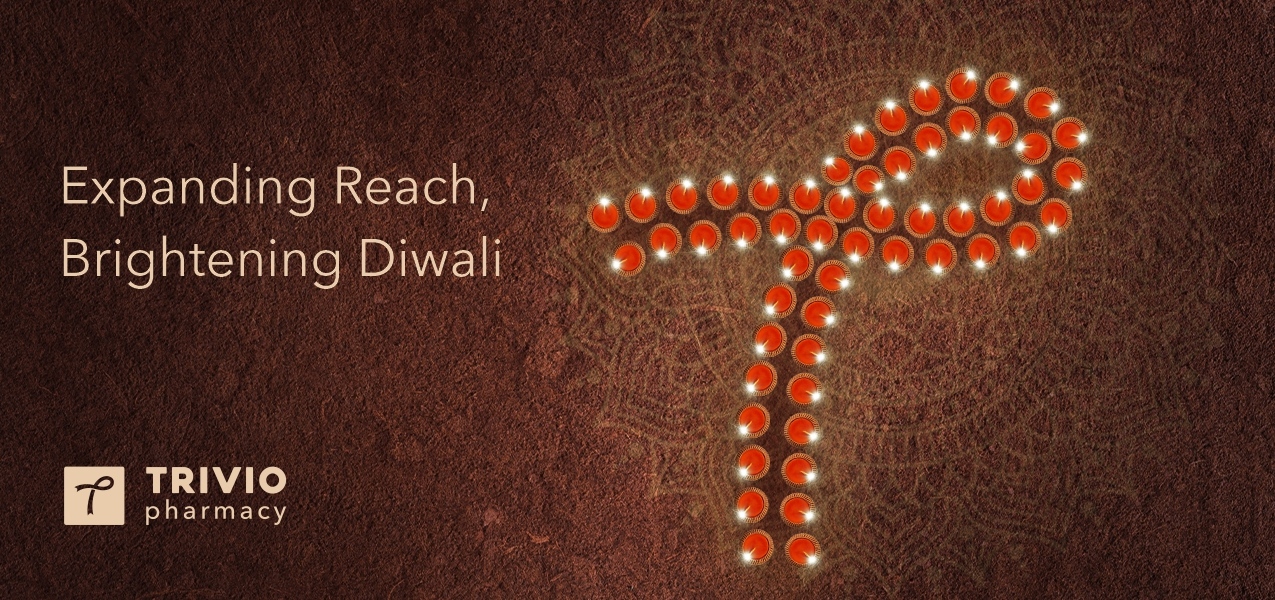 A Token of Gratitude from Trivio Pharmacy!
As the festive season of Diwali approaches, Trivio Pharmacy, Ahmedabad's leading pharmacy network, is filled with gratitude and excitement. We would like to express our heartfelt appreciation to our valued customers for their unwavering trust and support. It is through your patronage that Trivio Pharmacy has experienced remarkable growth in a short span of time.
Expanding Horizons with Trust
At Trivio Pharmacy, we believe in building strong relationships with our customers. This Diwali, we want to extend our sincere thanks to all our patrons who have become our friends. Your trust in us has been instrumental in our success. To showcase our appreciation, we have created a special YouTube video  where our retailers share their heartfelt messages for our valued customers. Their words reflect the deep bond we have formed as a community.
A Message from Ashit Patel, CEO, Trivio Pharmacy
"On behalf of the entire Trivio Pharmacy team, I extend my heartfelt gratitude to all our customers this Diwali. Your support has been invaluable in making our dream of Vocal for Local a reality. By supporting our local chemists, you have played a vital role in strengthening our community. As we celebrate our first Diwali at Trivio Pharmacy, we are humbled by your overwhelming response and promise to continue serving you with dedication and care."
Expanding Reach, Brightening Diwali
Trivio Pharmacy is proud to serve the communities of Ahmedabad, Gandhinagar, Dahegam, Sanand, Bavla, Mansa, Surendranagar and beyond. Our presence in these areas is a testament to your trust and loyalty. We are rapidly expanding across Gujarat, and your support has been instrumental in our growth.
This Diwali, we express our deepest gratitude for making our journey so bright and successful. Your trust in us has been the driving force behind our success, and we are honored to serve you. Together, let's make this Diwali a joyous and prosperous celebration.