Choose a healthy lifestyle over Diabetes!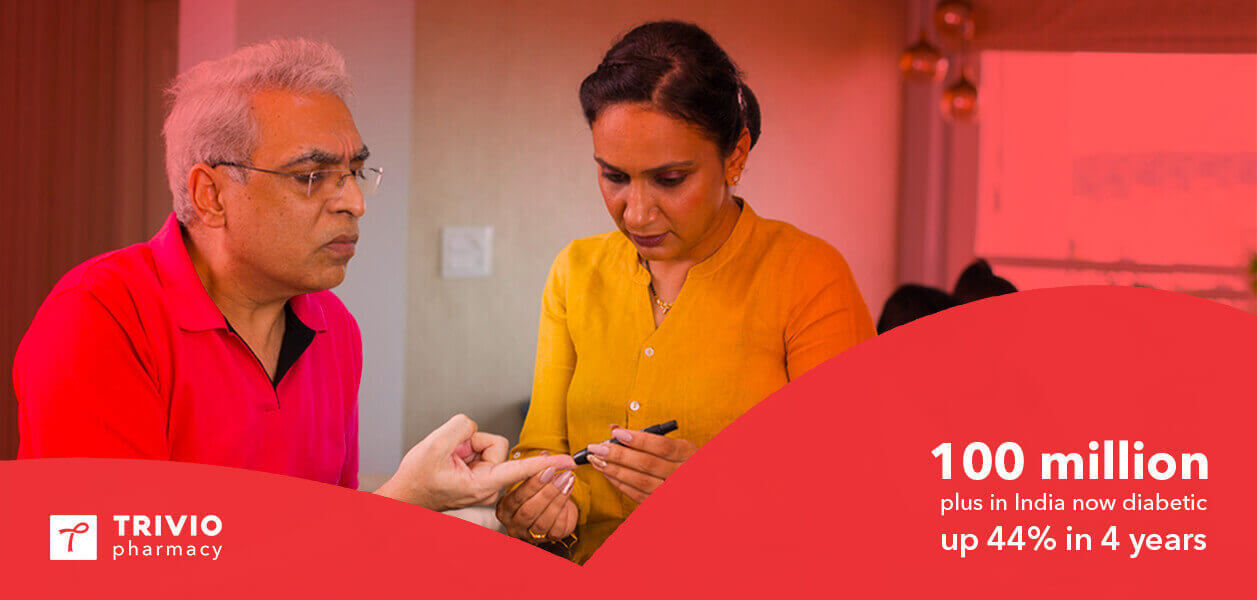 In India, an estimated 77 million people above the age of 18 suffer from Type 2 Diabetes, and another 25 million are prediabetic. More than 50% of people are unaware of their diabetic status, which can lead to many problems if not diagnosed and treated early. With such alarming numbers, people have a very uneasy response to diabetes.
It is not a very known fact, but diabetes can be cured within 5 years of diagnosis, and if left untreated for over 5 years, it can still be controlled.
It is very easy, to take a few simple steps that can drastically change your life.
It all boils down to two very basic ideas –
A regular diet
And a Healthy Lifestyle
Maintaining a regular diet, and consuming healthy, freshly made food that consists of all the nutritional requirements of our body is something you should put into practice even if you are not diabetic. A regular diet will not only make you healthier but also stop your weight from fluctuating – which helps prevent other health-related complications too. Avoid processed foods and food that consists of trans fats and avoid including excessive sugary foods in your diet.
Maintaining a healthy lifestyle is not as hard as it seems. It is only about making the right decisions. Stay active, with at least 30 minutes of physical activity every day. Maintain a regular sleep cycle, and avoid tobacco. Try to maintain a healthy body weight within your BMI range.
These small steps can save you from a big problem in your life.
Together, let us commit to be fit with Trivio!
Trivio provides quality medicines at the right price, and right advice as it has affiliations with expert doctors in varied fields of specialisation.
For equalisation of healthcare so that no one is left behind, and comprehensive medical service, let us be TRUEGETHER with Trivio!
Click on this link to locate your nearest Trivio Pharmacy Store!