Empowering the chemists nearby you!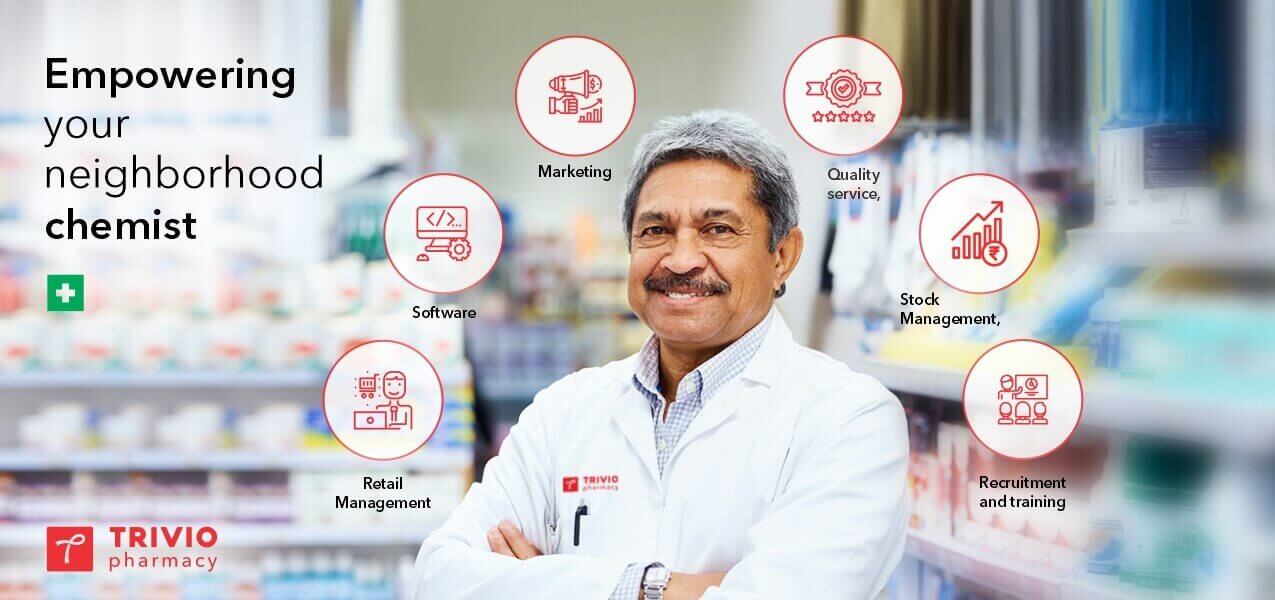 Our times of need and crisis tell us who our true friends are.
The local chemists come as our saviours from time to time. Our fear of hospitals and the claustrophobia that many of us face while waiting for the appointment sometimes lead us to just call our chemist and ask him what medicine we can take and get a quick-fix of that lingering headache.
We, at Trivio understand this state of emergency and our need to get a quick-fix for our problems.
We, at Trivio also understand that right education and network is needed to make sure that this system and pattern of pharmaceutical consumerism is efficient. This deep understanding of consumer behaviour and India's pharmaceutical market, has led to the conception of Trivio Pharmacy under the guidance of the founder, Mr. Alpesh Patel.
Trivio Pharmacy is created on the solid vision of building a durable network of educated pharmacists who will guide the consumer in the right direction. We aim to empower the society by empowering the pharmacists with the right resources and guidance to build a system which can help their customer base grow. The core of the solution for solving the healthcare issues lies in recognising the challenges correctly. We understand that the basic pillars on which the network stands need a correction.
We wish to empower the local chemists with a more powerful marketing campaign after making sure that the right quality of medication and advice is being served to the consumers.
We believe that proper stock management is also required to make sure that the pharmacies run efficiently and smoothly. To make sure that this new system works in the favour of the local chemists, we need to focus on proper training, education and recruitment.
The key to a stronger system is an updated education and training of the small shop owners and pharmacists. We wish to empower the consumers and their health by empowering their favourite local pharmacists.
With Trivio Pharmacy, everyone wins, especially your local pharmacist who assured you with, "Koi Baat Nahi, Kal Paise De Dena…" even when you forget the wallet or didn't have change.
If you're an individual medical store owner, join this revolutionary pharmacy chain and ignite your business like never before! Contact us on 9624802480 for more information.