Happy Doctor's Day!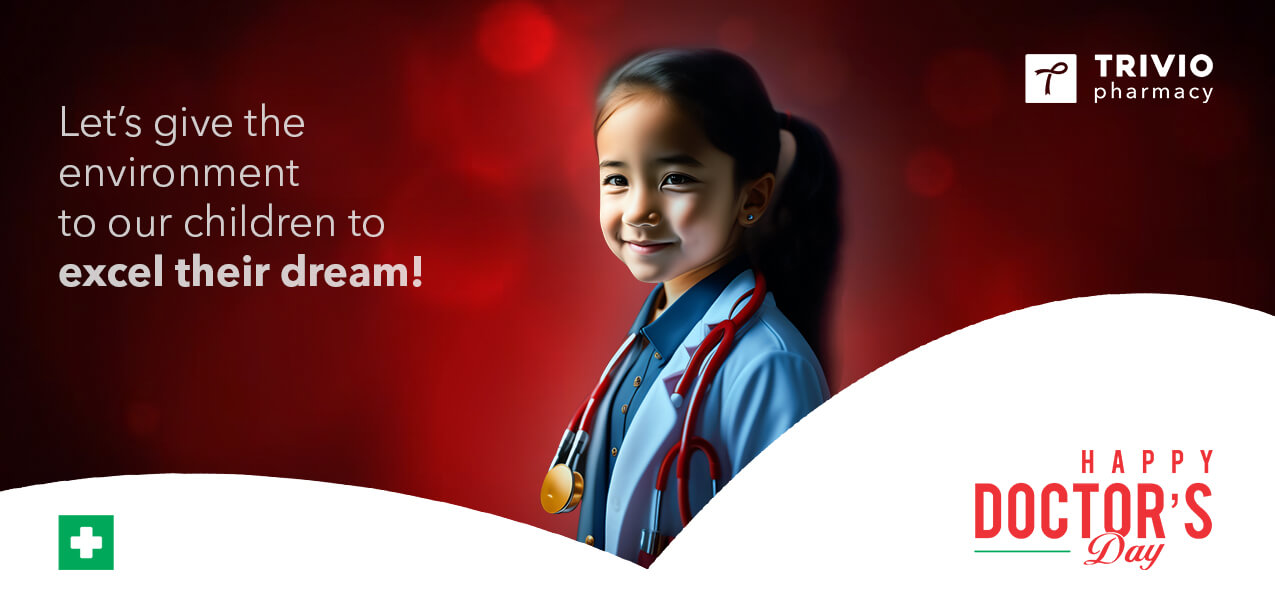 Happy Doctor's Day!
Don't give up on your dreams, or your dreams will give up on you!
Growing up with a love for science, a keen understanding of the human body, and an empathy towards other people are traits that can make a child a brilliant doctor. Maybe your child has this dream too. A parent should always nurture the dreams of a child, and support them in all their ventures that are aimed towards their growth.
You can help your child realise their dream of being a doctor by giving them a conducive environment to thrive from a very young age. Give them a chance to interact with doctors, understand how they do their job and observe interactions with patients. This will help your child develop an empathy towards the medical and healthcare stream, and how healthcare is such an important need, and will always continue to be.
Healthcare is a profession that will never not be necessary, even with rapid progress in the world. Us humans require the empathy and touch of another human to fully trust something that involves our body, and making changes to it. A doctor provides a patient with full trust and support, and aids the patient throughout their medical process.
If your child is interested in the field of medicine and healthcare, provide them with your full support. Don't discourage them, or try and deviate them towards any other stream if they have shown a liking for this field. This field always requires exceptional professionals, so help your child realise their dream, and help the world. Provide them with confidence, give your positive support, and help them get accustomed to the environment of healthcare facilities. Help them become more humane, inspire compassion in them – because it is what they learn and emulate from their family that stays with them all life long.
Help your child stay focused, and work towards this goal without giving up. This Doctor's Day, let us inspire young minds to work towards a future that it equipped with the best in healthcare and medicine, and makes rapid progress towards a healthier life for all.
Trivio Pharmacy promotes this goal, and strongly supports the idea of the young generation working towards better healthcare for all. With Trivio, let us take steps together and create the change that we wish to see. Let us all be TRUEGETHER.
Trivio provides quality medicines at the right price, and an affiliation with expert doctors. For equalisation of healthcare and so that no one is left behind, and comprehensive medical service, choose Trivio.
Click on this link to locate your nearest Trivio Pharmacy Store!