Trivio – No. 1 Pharmacy Chain across Ahmedabad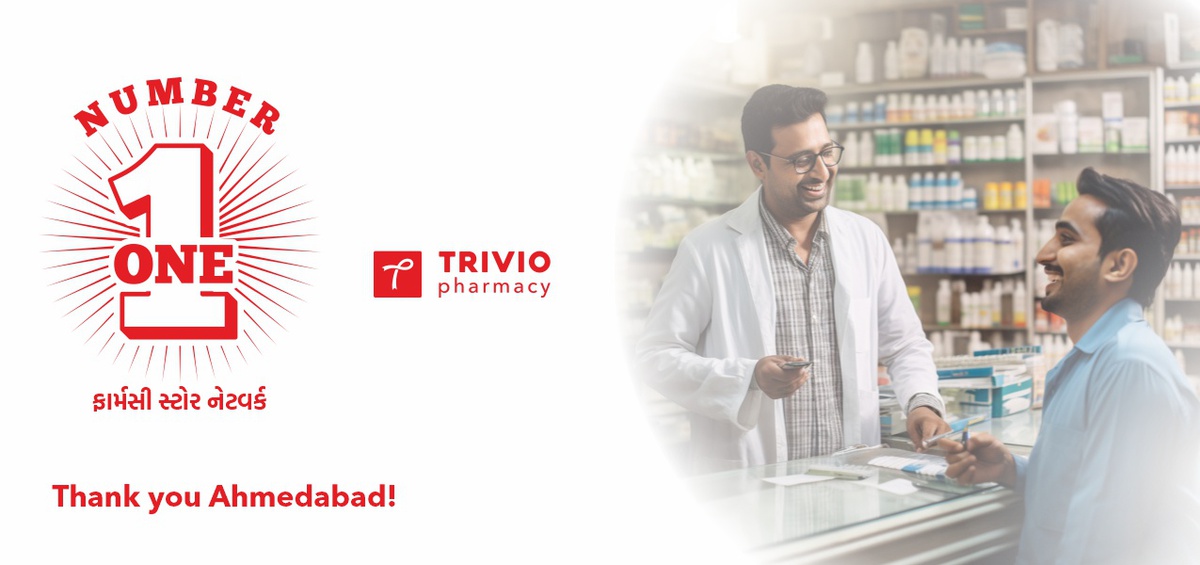 Trivio Pharmacy has quickly established itself as the largest pharmacy chain in Ahmedabad since its inception in April 2023. With over 100+ stores currently, and expanding across other cities in Gujarat, it is a true success story of growing at a rapid pace.
Trivio's unique membership model has provided immense value to customers with access to a wide range of services and offers across its network of stores. Right from discounts on medicines to great offers, members get the highest priority along with quality advice from trained pharmacists.
This organized retail system offers customers a medicine-buying experience like no other in the city. With the largest stocks under one roof, even the most specific of medicines or supplements can be found easily through Trivio's supply chain. This has allowed the stores to gain popularity as the go-to place for healthcare needs in their local communities.
A major contributing factor in Trivio's rise has been empowering local pharmacy store owners to join its network. These partners get all the brand benefits of having a recognizable name along with support services to run their operations efficiently. Trivio manages bulk stock of medicines with the best and most compatible rates from the distributors, as it holds a brand benefit that an individual medicine shop wouldn't be able to avail.
Constant promotional campaigns with attractive discounts and offers across medicine categories have played a big role in acquiring new loyal customers. Customers have appreciated getting the right advice along with prices lower than market rates on their regular purchases through Trivio.
Within such a short time, Trivio Pharmacy has emerged as the undisputed largest organized retail pharmacy chain in Ahmedabad. None of this would have been possible without the fantastic support of Ahmedabad residents and the hard work of over 100 partner store owners. Trivio Pharmacy is proud and thankful for being able to serve this great city's healthcare needs.