Trivio Pharmacy celebrates launching its 100th store in Ahmedabad, marking a historic achievement.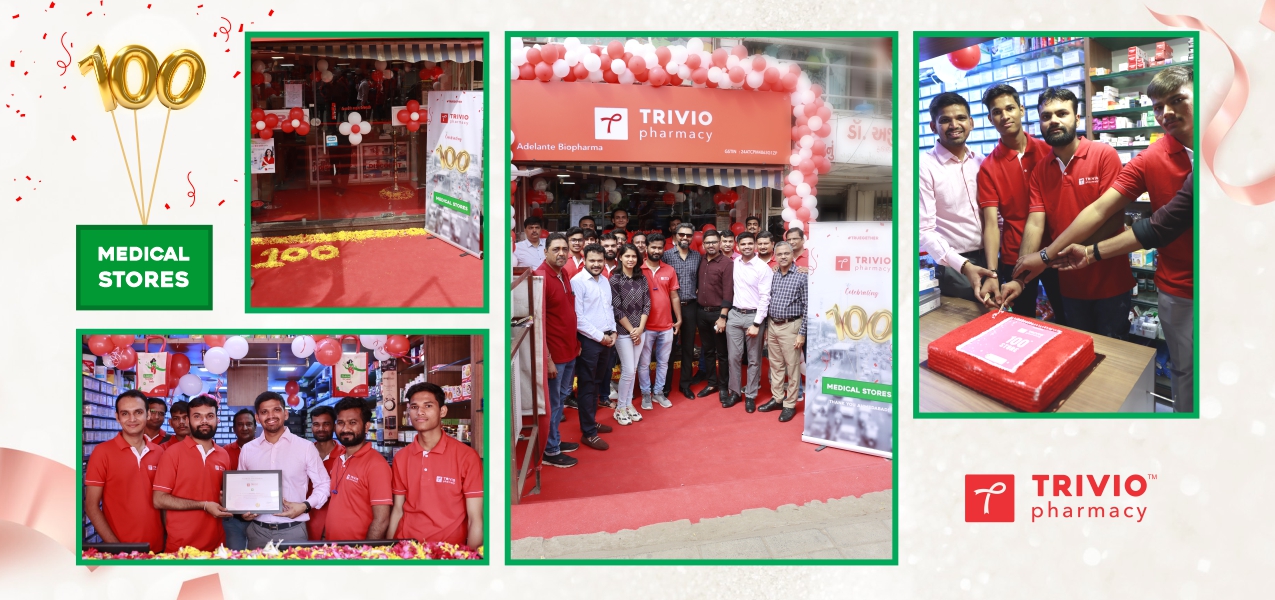 It's a historic moment and truly the winning of all the IMSOs (Individual Medical Store Owners) who came together for this purpose. Trivio has proved its mettle as the best platform for all chemists, where their efforts in the healthcare segment are recognized and truly empowered.
Trivio Pharmacy launched its 100th store in Ahmedabad on 25th Aug'23, where Mr.Ashit Patel, CEO and Mr.Pratik Patel, Director, along with other Senior Management Associates, were present. A truly mammoth task that the team has achieved flawlessly within the shortest span of time ever in the history of the pharmacy chain. It started its operations in Apr '23, and within just a few months, it crossed 100 stores.
Trivio's marketing strategy is very effective, and their business plan accommodates benefits for customers and store owners, too. They're trying to close the loopholes in the medicine distribution system and organizing them for better efficiency and better margins. This alignment and unity shall be more helpful and lucrative for all the associates. The customers would be happier with the right price, the right advice and other benefits.
Trivio's membership model makes it easier for chemists to join, and without any initial big investment, they can get benefits from the very first day of joining. Also, they're able to give better discounts and offer gifts to their customers.
"Trivio will soon launch new verticals and service extensions to strengthen its deliverables in the medical sector" as shared by Mr.Alpesh Patel, Co-Founder & Mentor. (Florida, USA)
Towards empowering the local pharmacy stores with the best facilities and giving the right medicine and right advice to the customers, Trivio Pharmacy is driven towards healthcare all altogether!
About Trivio Pharmacy:
Trivio Pharmacy, the rapidly expanding franchise chain in Ahmedabad, boasts over 100+ branches and is dedicated to empowering local chemists through enhanced deals, brand recognition, and a robust support framework. Trivio is committed to elevating community pharmacies and forging a collective identity to compete effectively with established conglomerates and e-commerce platforms by offering specialized personnel, competitive prices, and convenient home delivery. A central objective is the creation of jobs and the cultivation of personalized pharmacist-customer connections.