Trivio Pharmacy towards Phase-2 Expansion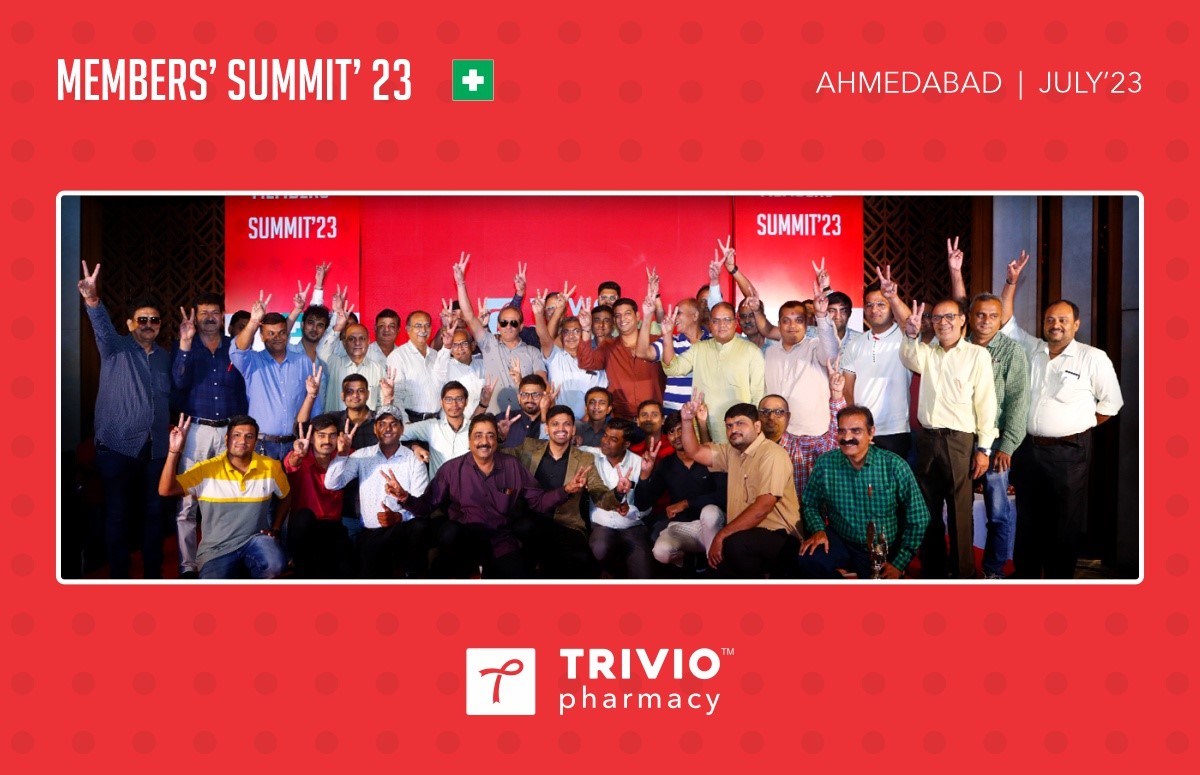 The revolutionary pharmacy chain dedicated to empowering local chemists, proudly announces the successful completion of its pilot phase since its launch in April 2023. With over 65 thriving medical stores across Ahmedabad, Trivio Pharmacy has earned the prestigious title of "The Fastest Growing Pharmacy Chain" in the region, as recognized by Business Connect.
Trivio Pharmacy's primary objective is to address the challenges faced by individual local chemists operating in the healthcare ecosystem. Acknowledging the invaluable role these chemists play and the unorganized nature of their businesses, Trivio Pharmacy is committed to empowering and uplifting them with comprehensive support and tailored solutions. This approach boosts their businesses and enhances their ability to provide better consumer services, ultimately fostering better healthcare outcomes.
As a gesture of appreciation to its valued customers and medical store partners, Trivio Pharmacy recently introduced a heartwarming initiative. With every purchase of medicines worth Rs.1000, customers will receive a beautifully designed tiffin bag. This initiative has been met with resounding success, further fueling the momentum for Trivio Pharmacy's ambitious expansion plans.
Looking ahead, Trivio Pharmacy sets its sights on establishing a vast network of 2500 stores by the year 2025, reflecting the company's commitment to creating a cohesive community of chemists, companies, and consumers, driving towards better healthcare outcomes for all.
In recognition of the outstanding contributions of Trivio Pharmacy's invaluable members, the company organized the highly anticipated Members Summit 23, on July 23, 2023. The prestigious event will take place at the Welcom Hotel by ITC and will serve as a platform to honor and celebrate the dedicated members who have played a pivotal role in the success of Trivio Pharmacy.
The Members Summit '23 was attended by over 100 people, including esteemed guests such as Shri Jashwantbhai Patel, PRESIDENT OF FGSCDA, and Shri Dashrath Patel, Founder of Deepak Medical. The event featured in-depth discussions, motivating speeches, and interactive sessions led by esteemed senior associates, guided by the visionary leadership of Mr. Ashit Patel, the CEO of Trivio Pharmacy, and Alpesh Patel, the founder and mentor.
During the summit, the retailers were honored with a certificate of association and a memento to appreciate their exemplary work. Top performers were also rewarded with gifts to drive an impetus and motivate them further.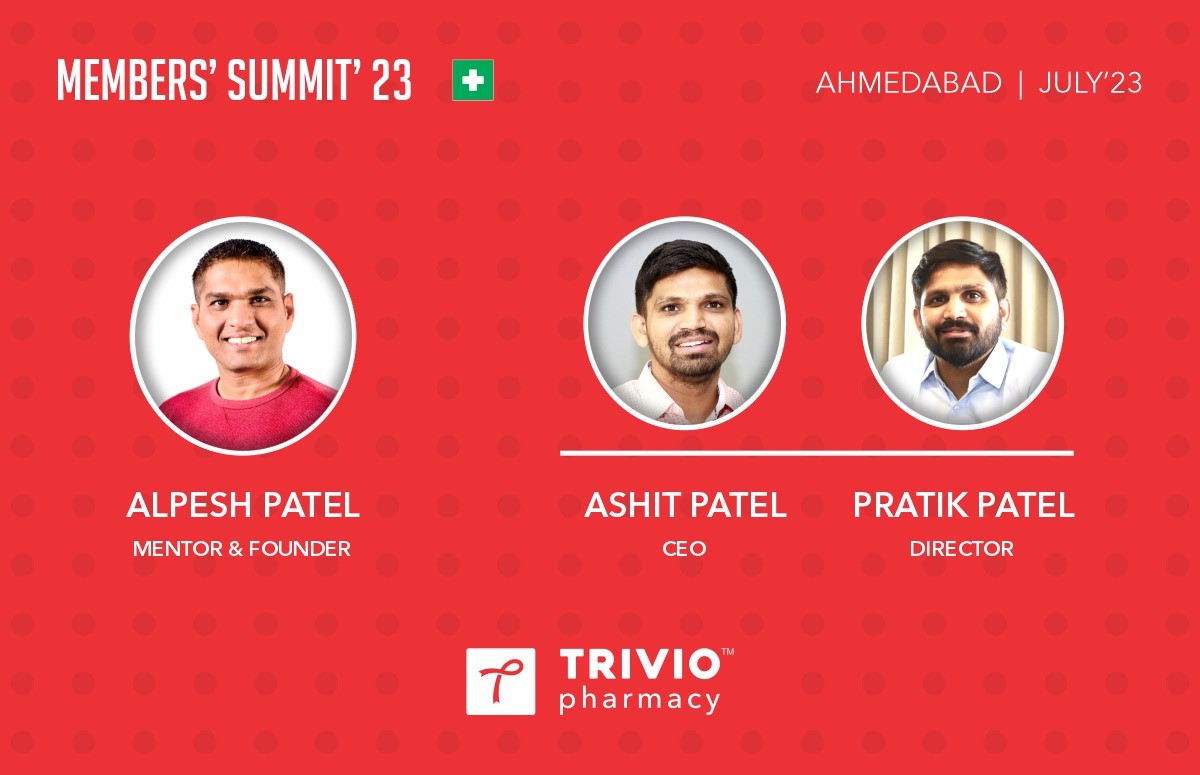 Speaking about the event, Mr. Alpesh Patel, the Mentor, and Promoter of Trivio Pharmacy, expressed his joy and pride in witnessing the remarkable progress of the company. He shared that the company is moving decisively and impressively toward its second phase of expansion. Mr. Patel also revealed that Trivio Pharmacy is initiating healthcare campaigns under the program "Sarve Santu Ni:ramaya: (May all be free from illness)," exhibiting a multifaceted approach.
As Trivio Pharmacy moves forward to its next phase, the company remains dedicated to making a meaningful impact on the lives of its members, customers, and the entire community. With its strong team and unwavering commitment, Trivio Pharmacy is geared for meritorious achievements and milestones in the future.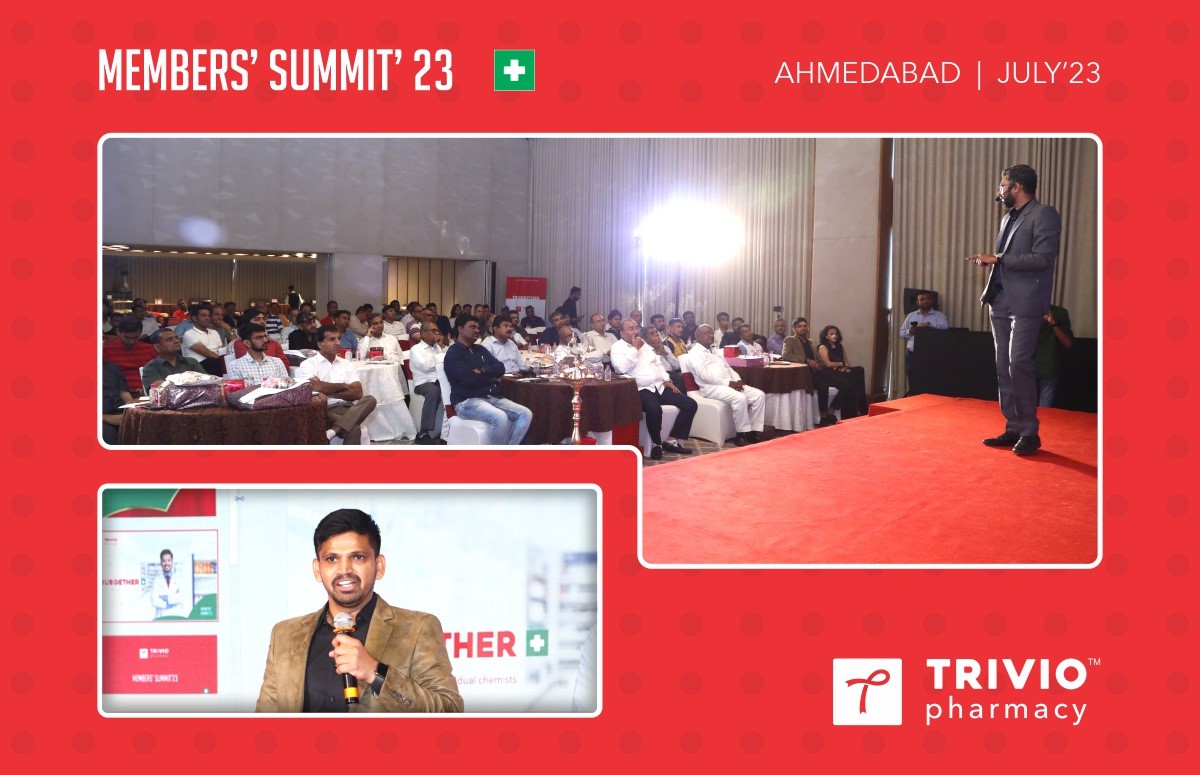 There was a presentation on the ongoing business trends from business experts and followed by the Marketing Strategist, Mr.Deepak Mudaliar from Outline Business Communications, talking about the corporate updates and the push strategy marketing and synchronization between corporate and retailers to serve the healthcare segment in a better way.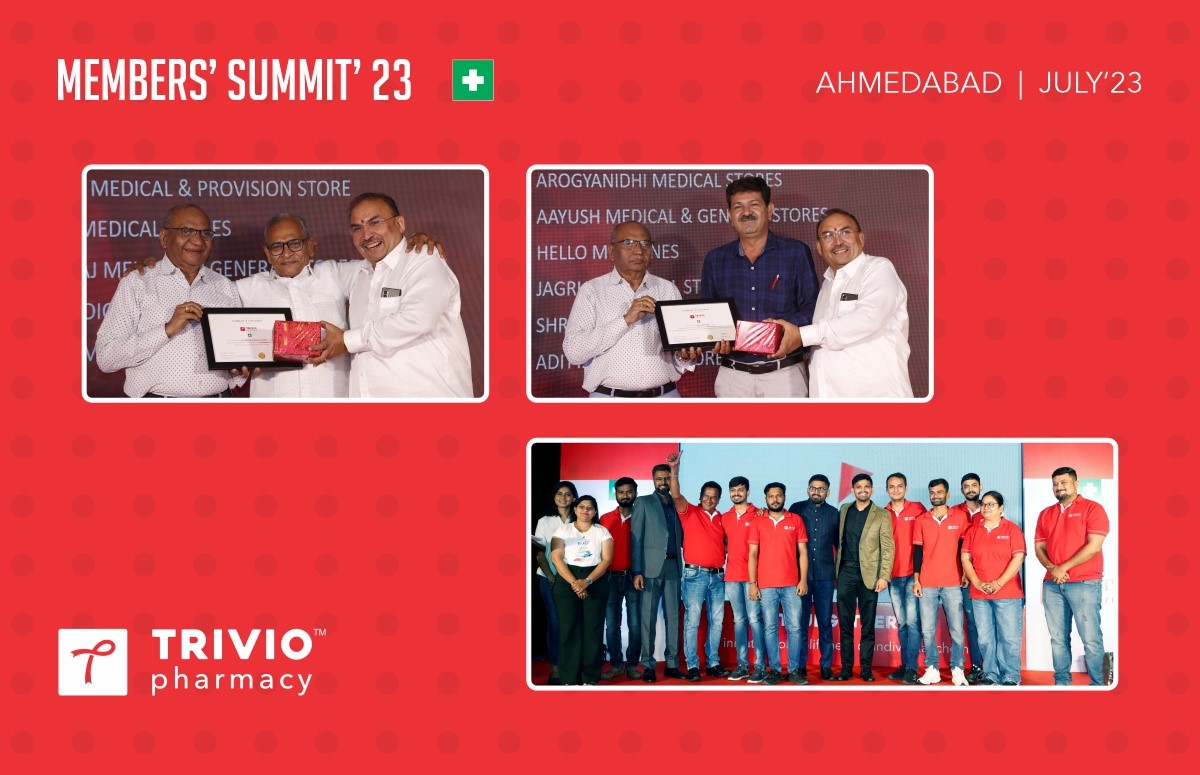 Trivio Pharmacy is a pioneering pharmacy chain that empowers and uplifts local chemists by providing comprehensive support and solutions tailored to their unique needs. With a vision to establish a vast network of medical stores, Trivio Pharmacy is committed to revolutionizing the community healthcare landscape and fostering better healthcare outcomes through collaboration.